GrowLeader is devoted to sharing ideas, tools and resources that will help grow your leadership. We believe the result is eternal as good leadership grows churches.
Through fresh and practical content, you can read any of our recommended best-selling books, listen to our monthly podcast, or attend a GrowLeader event that we know will be transformative in the way you lead. We're here to help because we believe in you!
GrowLeader is also committed to generosity by supporting organizations like
Highlands College.
Our vision is to

grow leaders

who grow churches by helping them reach their

full potential.
When Pastor Chris Hodges heard a commission from the Lord in 2011 to help 1,000 churches break the 1,000 attendance barrier, he founded Grow with the mission to help equip church leaders.
Grow quickly multiplied year over year, and it became evident that church leaders are hungry to be trained and equipped in a very practical, hands-on way. In January 2021 we launched GrowLeader in order to better support pastors and leaders in their desire to personally grow in leadership so their churches can reach more people and make a greater impact.
Grow, now called Highlands Resources, continues to provide resources to over 16,500 churches globally at no cost.
CHRIS HODGES
FOUNDER
In 2001 Chris Hodges founded Church of the Highlands, now known as one of the largest churches in the U.S. with over 60,000 members and 26 campuses. Chris remains the senior pastor and Chancellor of
Highlands College
, a ministry training school that has trained and launched hundreds of students into full-time ministry careers all over the world.
Chris has a deep passion for developing leaders and planting life-giving churches. He co-founded ARC (Association of Related Churches), which has launched hundreds of churches across the United States and world. He continues to serve these churches and leaders through making all of
Highlands Resources
available at no cost.
He speaks at conferences worldwide and is a New York Times best selling author of Fresh Air, Four Cups, The Daniel Dilemma, What's Next?, Out of the Cave and Pray First.
Chris and his wife, Tammy, have five children and 8 grandchildren and live in Birmingham, Alabama where they still root for the LSU Tigers.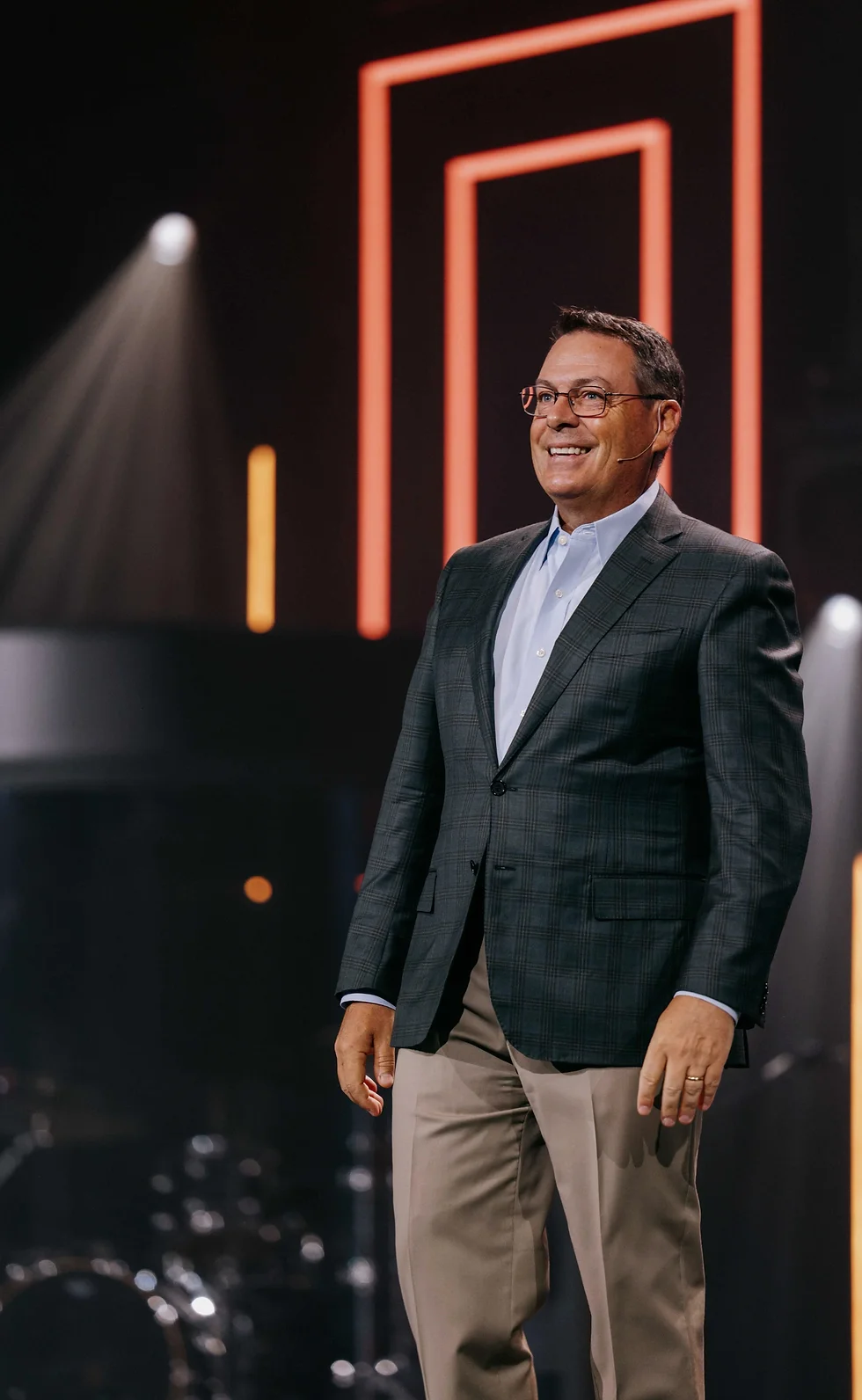 LEE DOMINGUE
Lee Domingue is an entrepreneur for over 34 years, as well as dad, grandparent and avid LSU fan. After founding AppOne, a national financial tech company acquired by a multi-billion dollar company 10 years later, Lee served as CEO until retiring in 2011. During that time, Lee committed to help business leaders live out their legacy by partnering through their local church.
Lee brings inspiration and practical strategies for pastors and business leaders to understand their significant eternal return on investment, or what he calls "e-ROI®", that their relationship creates to build the Kingdom of God.
Lee has authored several books: Stay In Your Lane, Pearls of the King, KB Gameplan, and The Family Meeting Guide. He resides in Birmingham, Alabama with his wife Laura. They have 5 children and are "Boss" and "Lovey" to 7 beautiful grandchildren.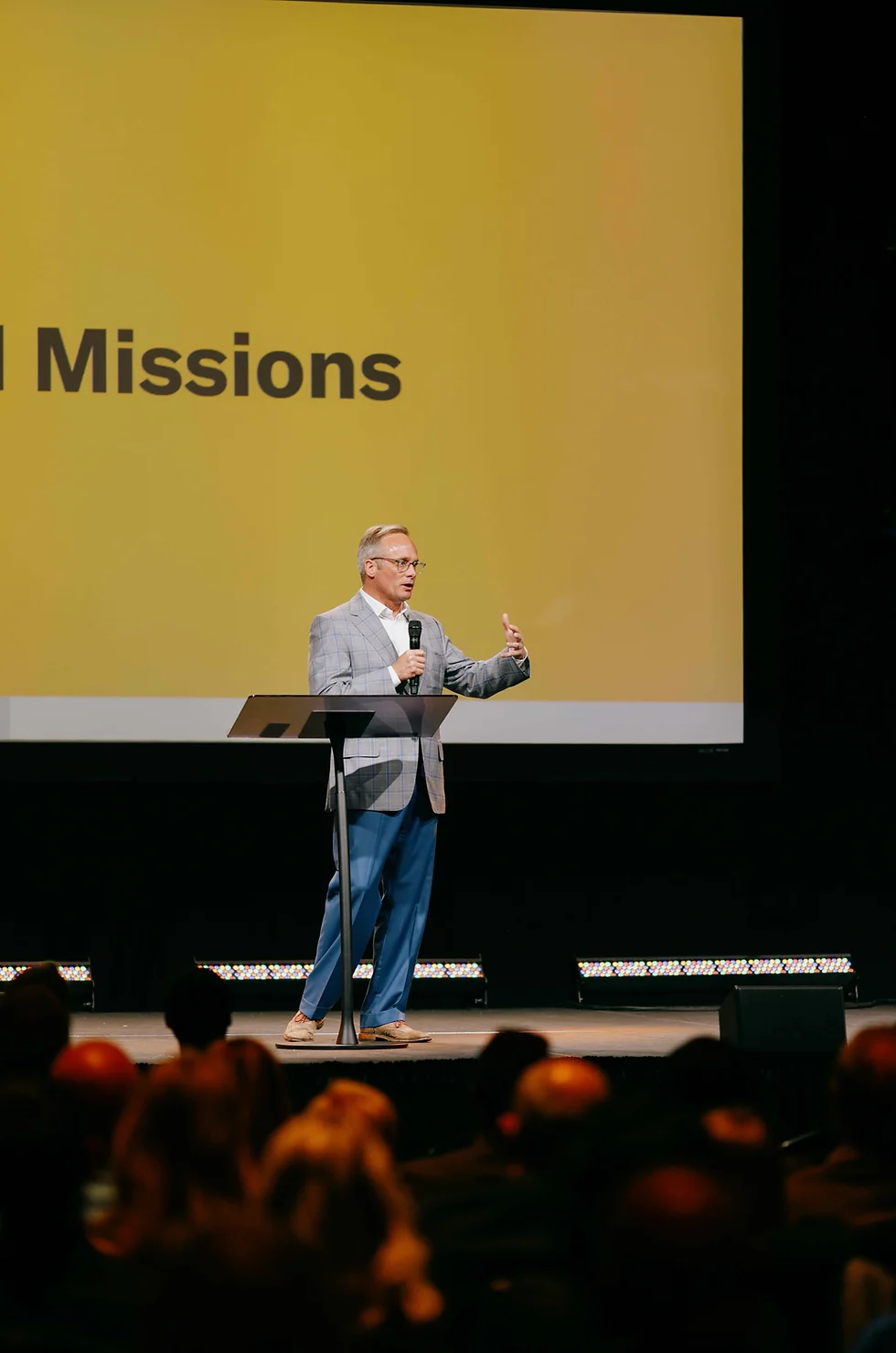 Highlands College is a biblical higher education institution that exists to supply the Church with leaders of competence, character, and spiritual maturity, holistically trained to lead lives of eternal impact by fulfilling the Great Commission.